home
>
Duplicator i3Plus/i3plusMark2
Duplicator i3Plus/i3plusMark2
1.How to Flash the firmware to LCD display and Motherboard?
Please contact our support to purchase one MicroSD card with file inside.
2. More friendly to user.
3. Guidance 4 point leveling.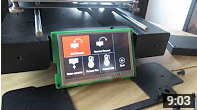 V3.0 flashing Video
Instruction .rev.D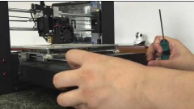 Video Instruction
Note: V2.1.1 fix the stop and resume printing bug.

LCD_FirmwareV2.1.7 Download

I3_plus_V2.1.7.hex
Note: V2.1.7 add the 4 point level and load and unload function.

LCD_FirmwareV2.1.7 Download

I3_plus_V2.1.8.hex
Note: V2.1.8 Fix the X axis home issue.
If the LCD display flashing failed for several times. Please try to formatting the LCD board first, then re-flash the board.
1.1How to format the LCD display board?

LCD_display_formating_firmware down load
2.How is i3plus printing?
3.Wanhao Duplicator i3plus adding rubber feet?
4.How to fix WANHAO i3plus extruder jam?
5.Wanhao Duplicator i3PLUS 3D Printer!! Unboxing & First Impressions.
6.Recall on Wanhao Duplicator i3plus. How to insulate the heating bed and spring?
7.How to add i3plus insulate bushing(6*12*1mm)?